Hanson Asset Management website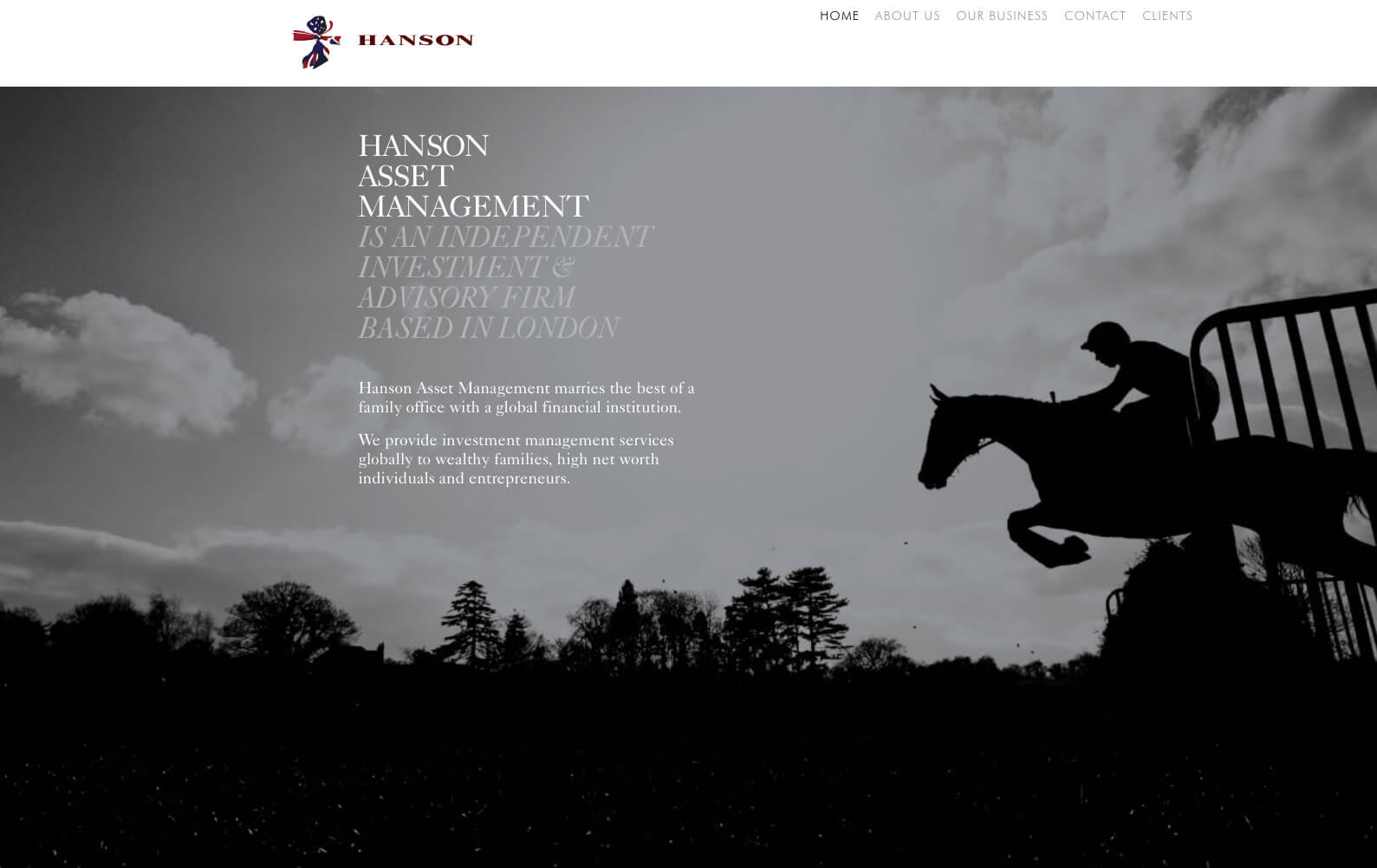 Hanson Asset Management combine the best of a family office with a global financial institution. They provide investment management and advisory services globally to wealthy families, high net worth individuals and entrepreneurs.
Matt Anderson Creative Design contracted me to build HAM's new website, based on their designs and branding. The HTML site is fully responsive and is therefore designed to display optimally across a range of desktop and mobile devices. The build was integrated with WordPress, so that the client can easily update the content themselves. This was a bespoke WP build, meaning that no pre-existing WordPress templates were used and the layouts and functionality were built from scratch.
Visit site
Project type
Website build
Client
Hanson Asset Management
Art Direction
Matt Anderson Creative Design