Soundhouse Loft Conversions website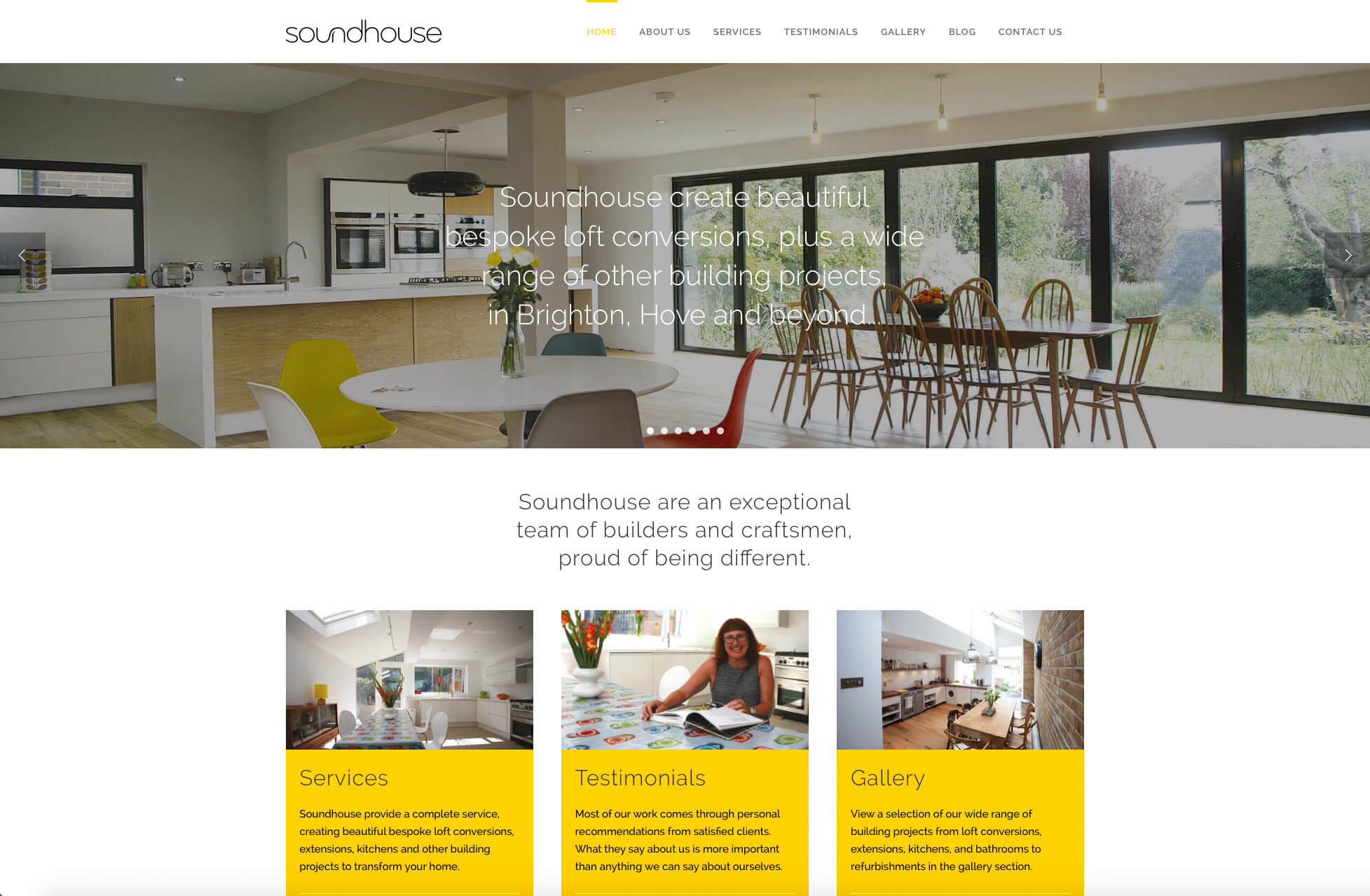 Soundhouse create beautiful bespoke loft conversions (plus a wide range of other building projects), from planning right though to plastering, providing a complete service.
They needed a clean and modern site that they could comfortably maintain themselves, giving them the opportunity to add new case studies and blog about issues important issues in their line of business. WordPress was the ideal platform for them, allowing them to really take ownership of their web presence. The site is fully-responsive and visually-optimised for both large desktop displays and small mobile screens.
Visit site
Project type
Website build
Client
Soundhouse Loft Conversions